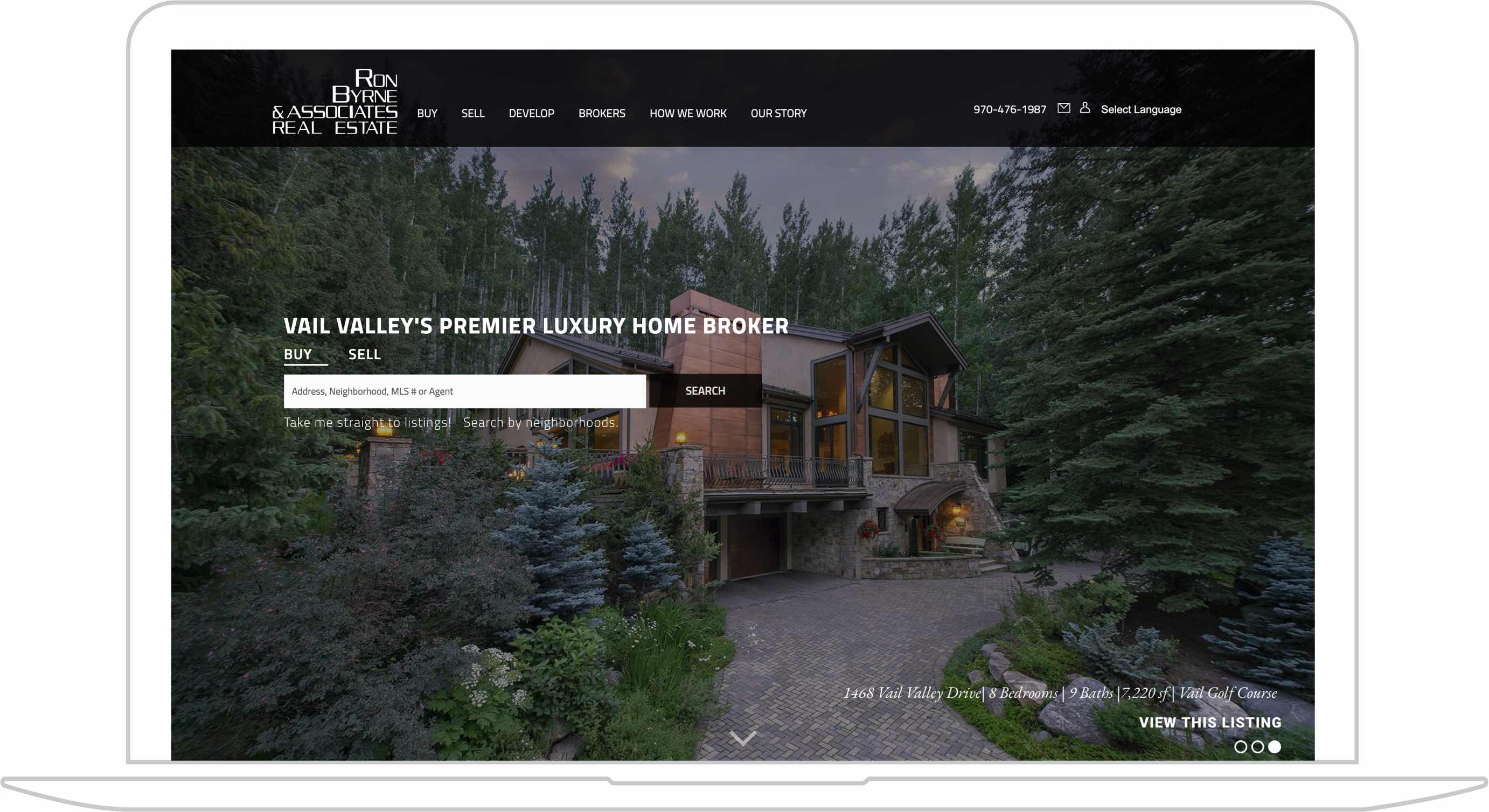 USER INTERFACE & USER EXPERIENCE DESIGN // DEVELOPMENT
Ron Byrne & Associates (RBA) is a boutique real estate firm catering to luxury and high-end listings in the Vail Valley.
OBJECTIVE.
In order to stand out from an otherwise crowded real estate pool in Colorado, one of the hottest property markets in the nation, Ron Byrne & Associates needed a new look and feel to attract a very specific type of buyer in the Vail Valley.
OBSTACLE.
In addition to a unique aesthetic, RBA also needed a site that was easy for potential buyers to navigate; one that educated those outside the Vail Valley on mountain-based luxury real estate.
Outcome.
By customizing integrations for MLS listings and creating customizable search fields, in addition to creating a high-end look and feel throughout the site's design and images used, PlusOne delivered a website that communicated opulence and provided ease of use to a world of potential buyers looking for new property in the Vail Valley.
There are myriad real estate agents throughout Colorado, and particularly in the Vail Valley and surrounding mountain areas, selling getaways for small-town living or winter sports adventurers. Ron Byrne & Associates wanted to zero in on a very particular kind of buyer, however: The buyer who wanted a luxury property in one of the most affluent regions in the world.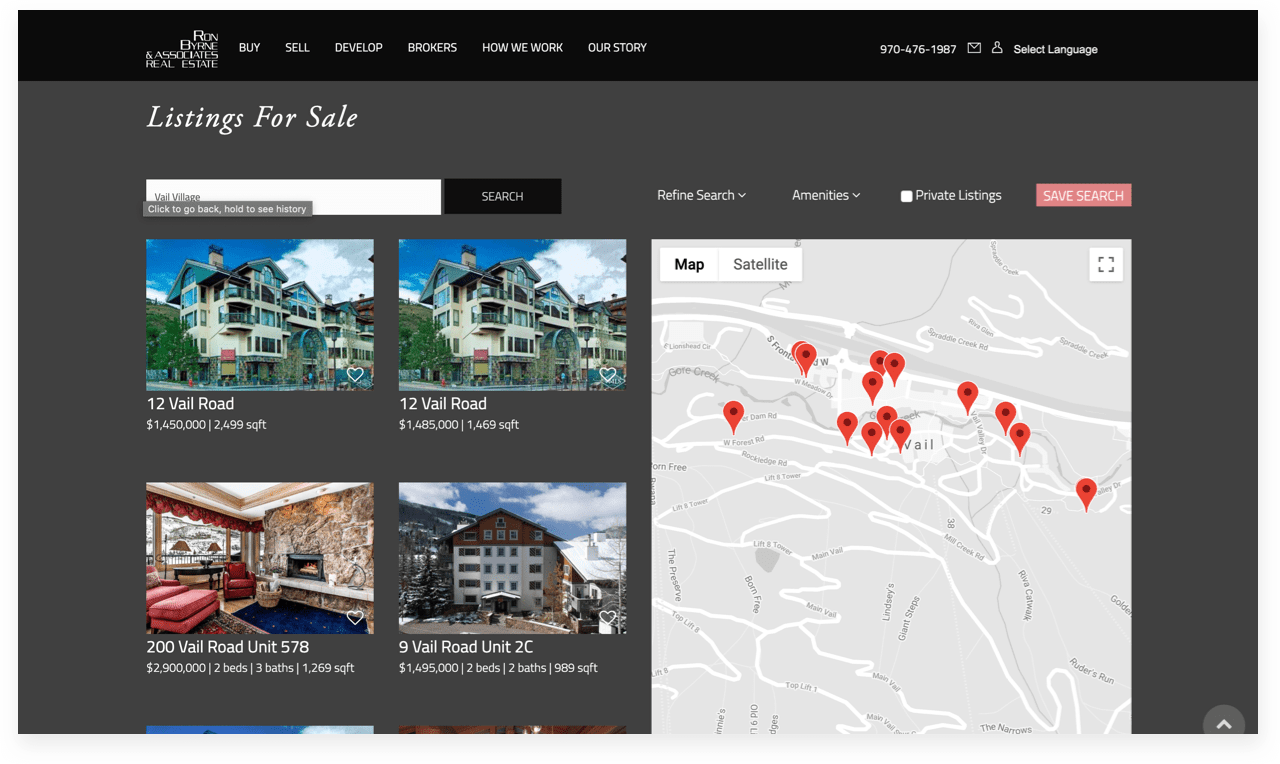 While it was important that the new look and feel communicate a feeling of both leisure and fortune, it was equally important that prospective buyers be able to navigate the site cleanly and efficiently. Customizable search fields were a necessity in order to ensure that the site visitor would be able to find exactly the kind of high-end property that would suit their specific needs.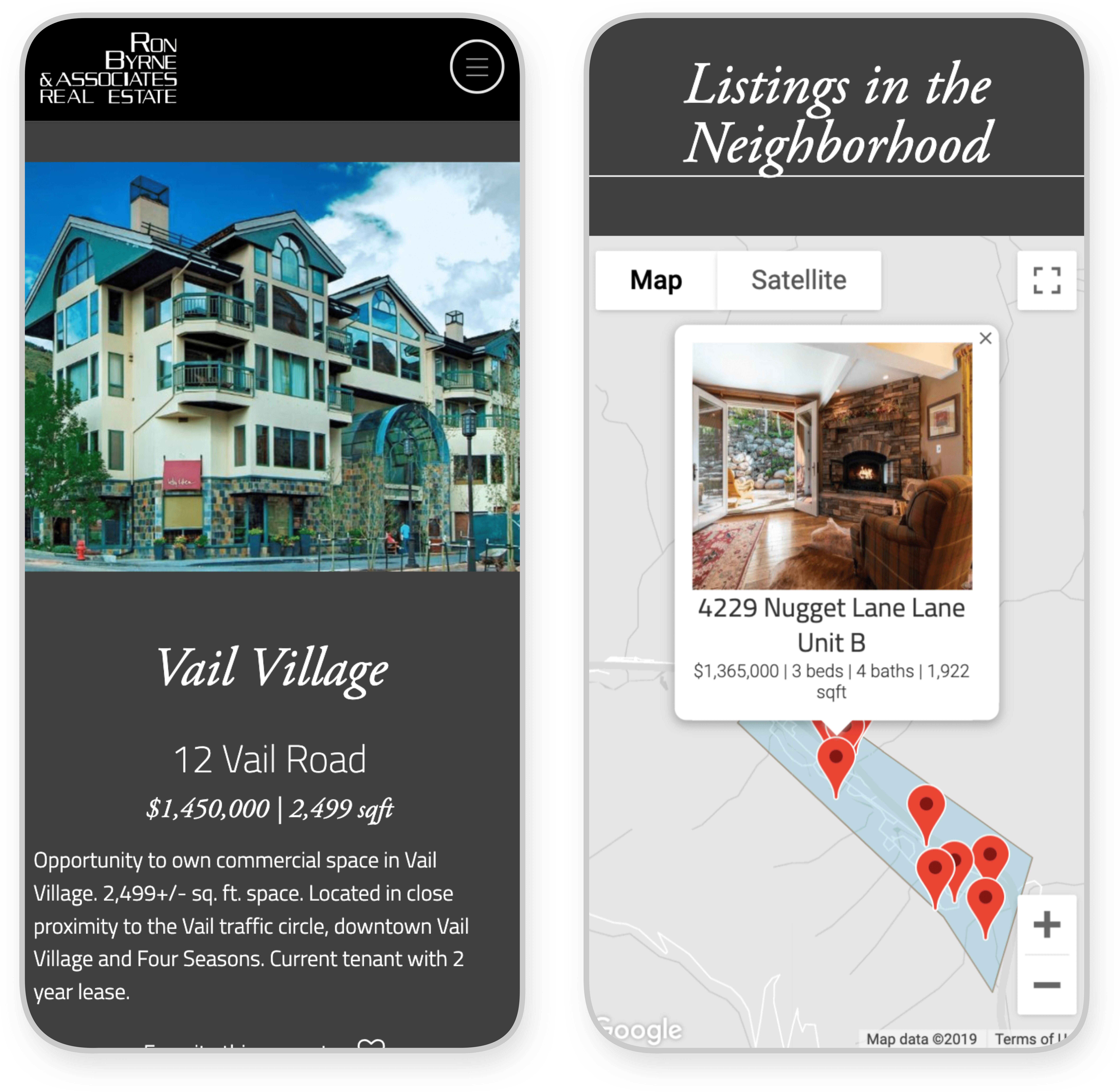 With greater navigability and a high-end look and feel, PLUSONE gave RBA a new website that truly made them stand apart as listing agents in the Vail Valley. Customized MLS listing integrations allowed them to update listings in real-time, providing greater control and ease of use for the site administrators as well.