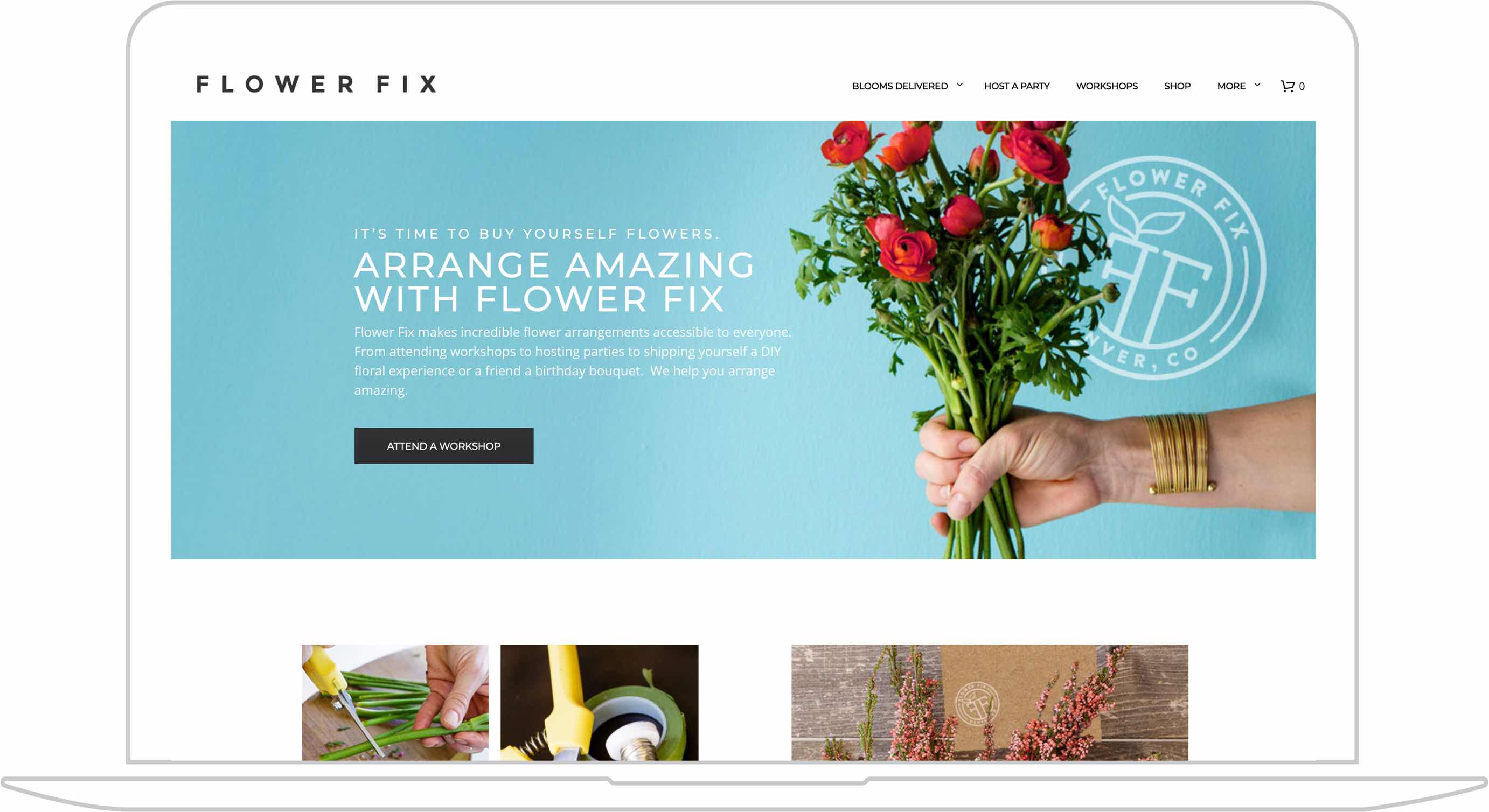 USER INTERFACE & USER EXPERIENCE DESIGN // DEVELOPMENT
Flower Fix is both a product- and service-oriented brand in the floral industry, offering both a subscription box of flowers for DIY arranging, as well as in-home classes and parties teaching custom flower arrangement.
OBJECTIVE.
The owner of what would become Flower Fix had a massive undertaking: She knew how she wanted her business to operate. Now she needed a brand, a website, and a way to market it all.
OBSTACLE.
A business idea needed to be fleshed out into a business reality. End-to-end, the owner hired PLUSONE to develop everything from the business name and logo to the website development and look and feel to the overall marketing strategy.
Outcome.
PLUSONE worked tirelessly as a team to bring the owner's brand to life. Deciding upon the name Flower Fix, the team executed to her specific business goals and desires, developing a logo, visual aesthetic and brand feel, a holistic inbound marketing strategy, and a website that met her audience's business needs with sales and class scheduling.
The business itself was only a vision when the owner approached PLUSONE for more practical execution help. She knew she was the subject matter expert when it came to the floral arrangement classes and design ideas, but she needed help top-to-bottom on the rest of her business branding and marketing needs.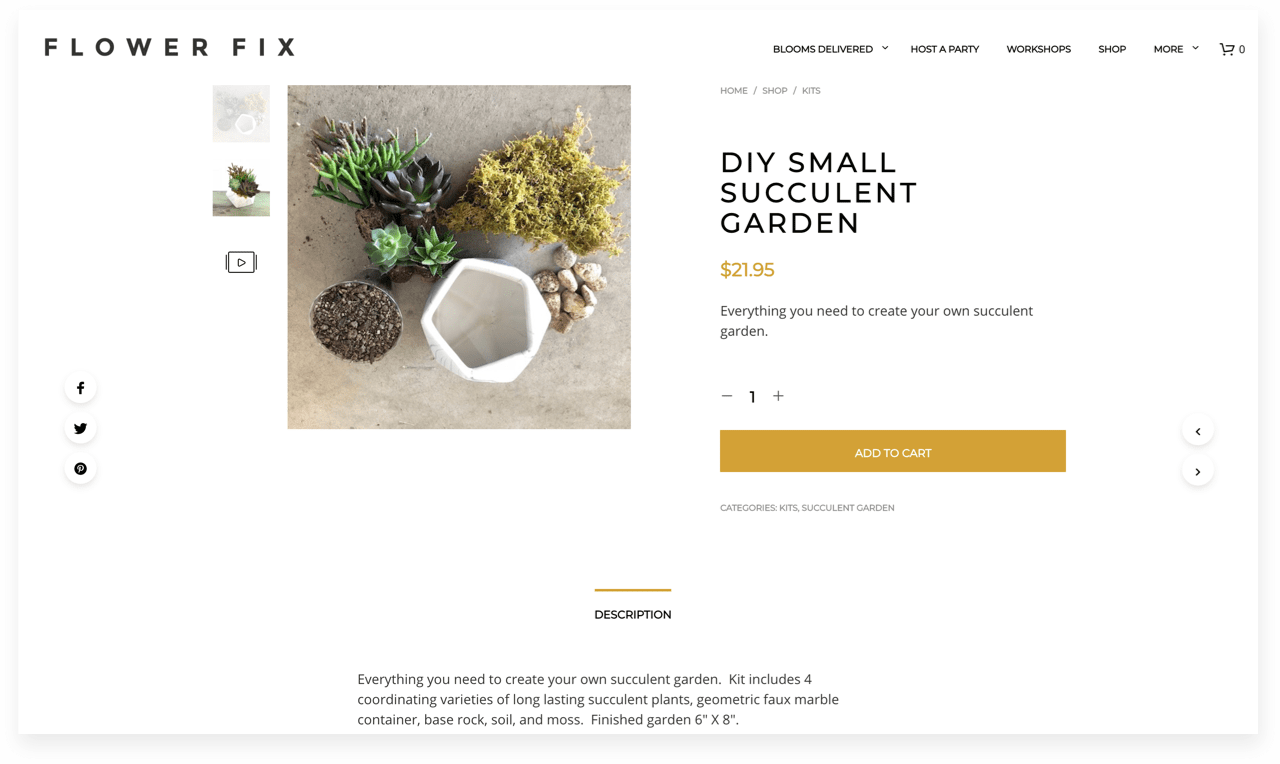 The PLUSONE team got to work on her vision, providing quality pitches and mock-ups until we found the brand name, design, logo, and aesthetic guidelines that felt right for her. Next, there needed to be a functional website where clients could sign up for the impending subscription box and schedule in-home classes—and then we needed to get the word out that she was open for business.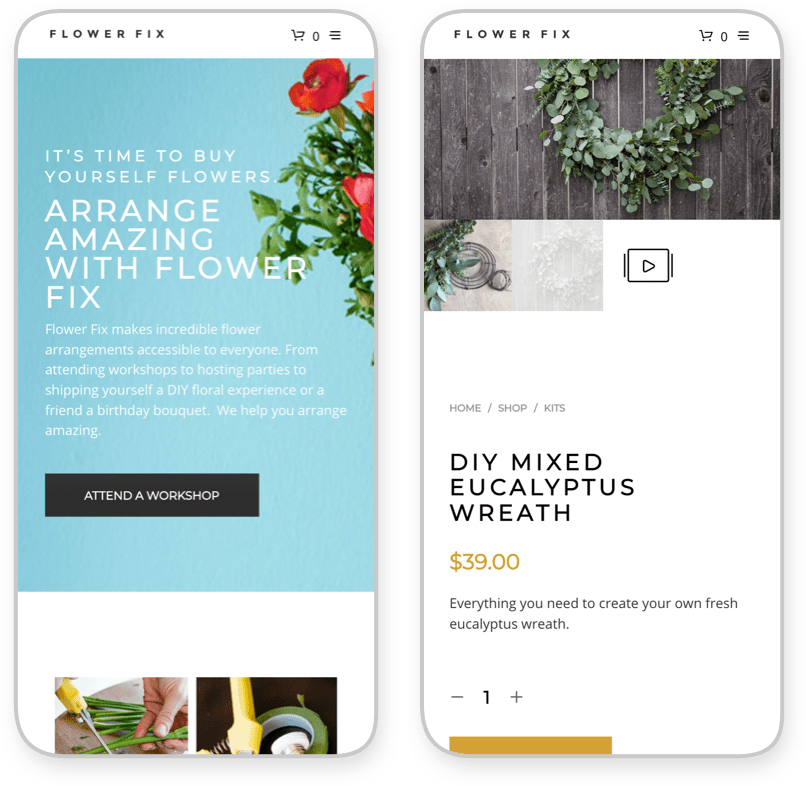 By the end of the project, Flower Fix was a reality, with a brand that spoke to her intended audience, as well as a navigable website designed to capture leads, build email lists, and allow users to sign up for in-home classes as well as stay current with her studio class schedule. The marketing strategy went into action, helping the owner organize email addresses for drip campaigns, move closer to a subscription launch, establish a local listing and reputation presence online, and get the word out on social media to bring in customers.