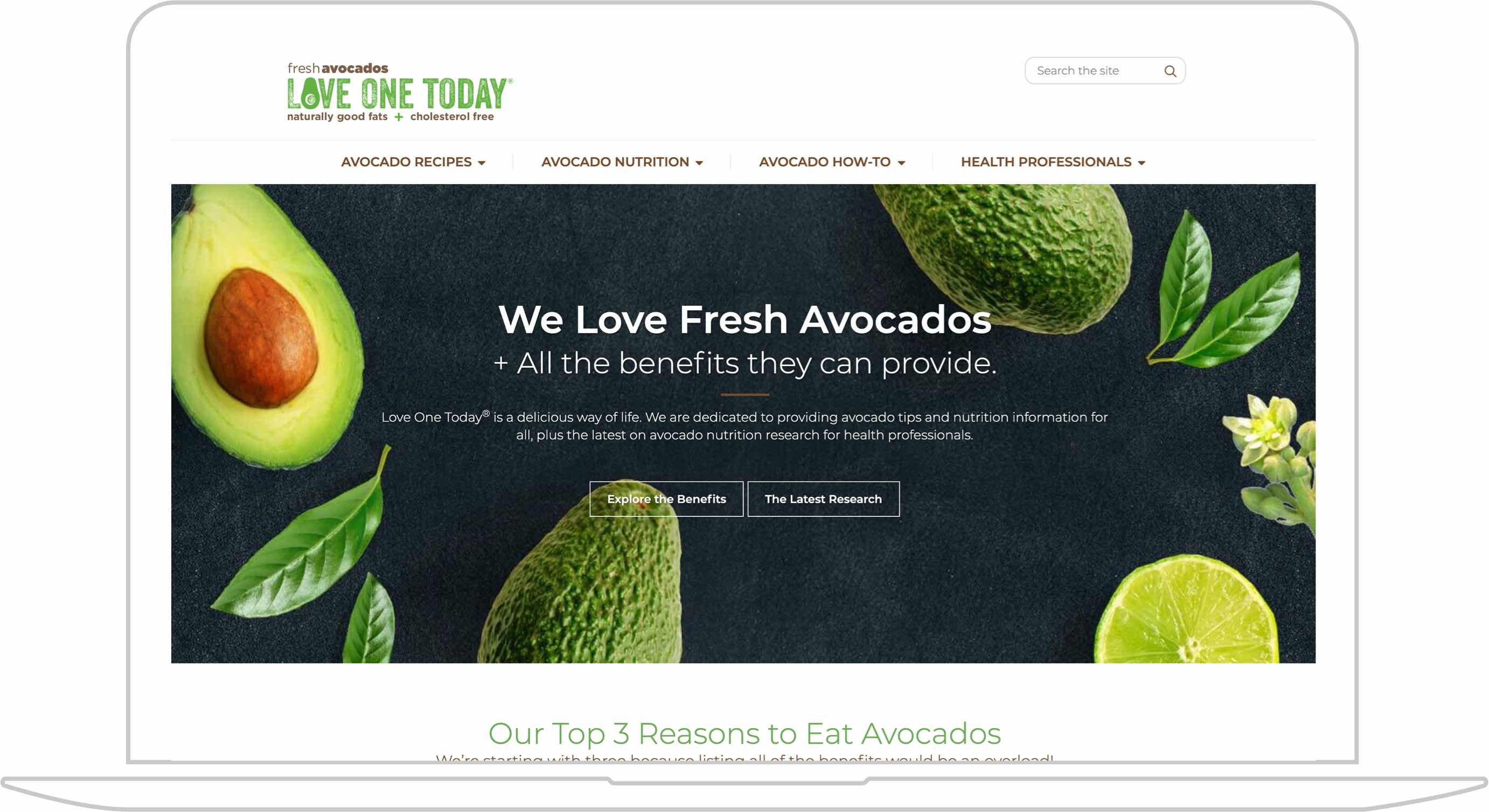 USER INTERFACE & USER EXPERIENCE DESIGN // DEVELOPMENT
Love One Today is an evergreen campaign from the Hass Avocado Board (HAB) designed to educate everyday consumers in both English and Spanish on the health benefits of Hass avocados, as well as provide health professionals with the most current research on the avocado's nutritional impact.
OBJECTIVE.
The Hass Avocado Board was working with several vendors around their Love One Today educational campaign and their website lacked accessibility options for each vendor. A new website was needed, with a new CMS, new integrations, and a new look and feel.
OBSTACLE.
The website would not only need to be migrated to a more accessible CMS, it would also need custom integrations to make the site's content more navigable and easier to download and share information as a user.
Outcome.
PLUSONE made a successful migration from the old CMS to the more stable WordPress platform and ensured that all HAB vendors had the accessibility they needed. The end result improved the site speed, organization, and the end user's overall experience.
Working with several vendors meant many great teams doing a lot of great work, but it also meant that each vendor needed specific accessibility to the HAB website. With the existing CMS being limited in functionality, while also crashing consistently, HAB knew a new website was in order to meet all the vendor needs and improve their site visitors' experiences.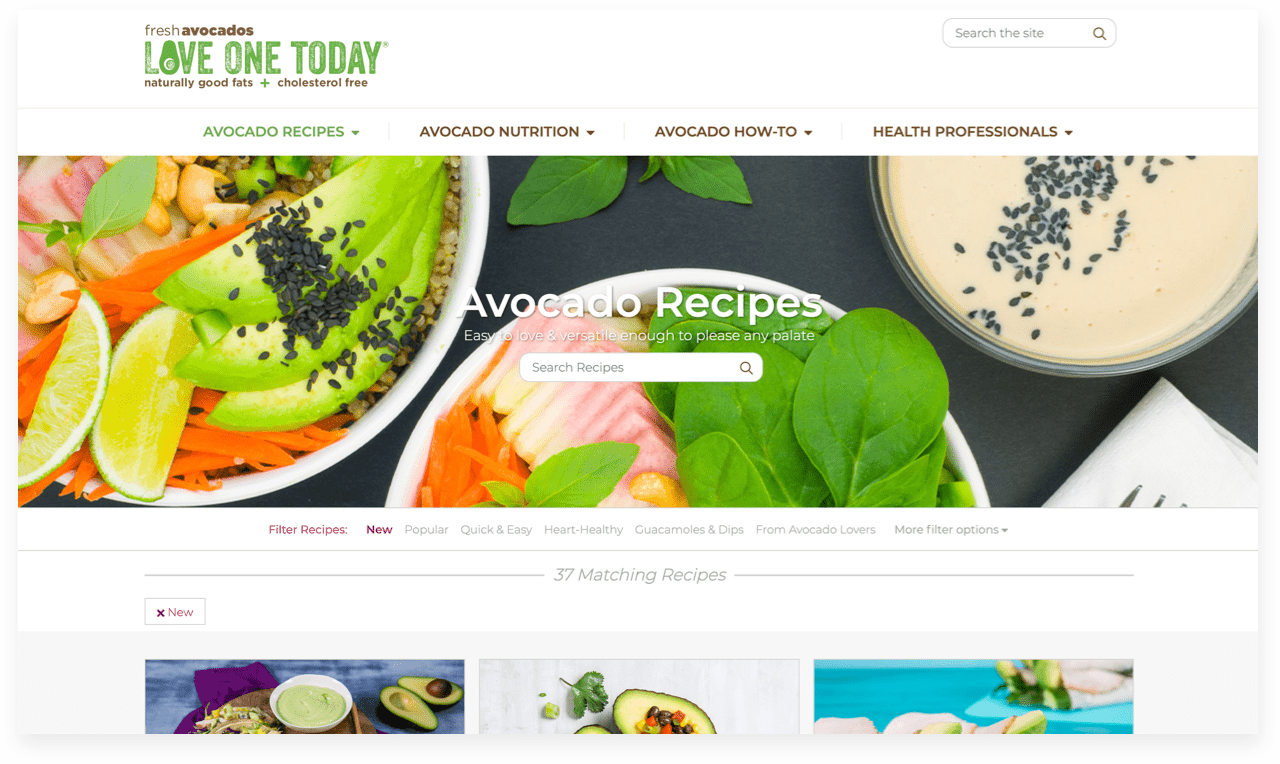 In addition to increasing the website's backend accessibility for third-party vendors, the site itself would also need to move to a more stable CMS that allowed for greater functionality with customized integrations that would meet the needs of both the site administrators and the site visitors.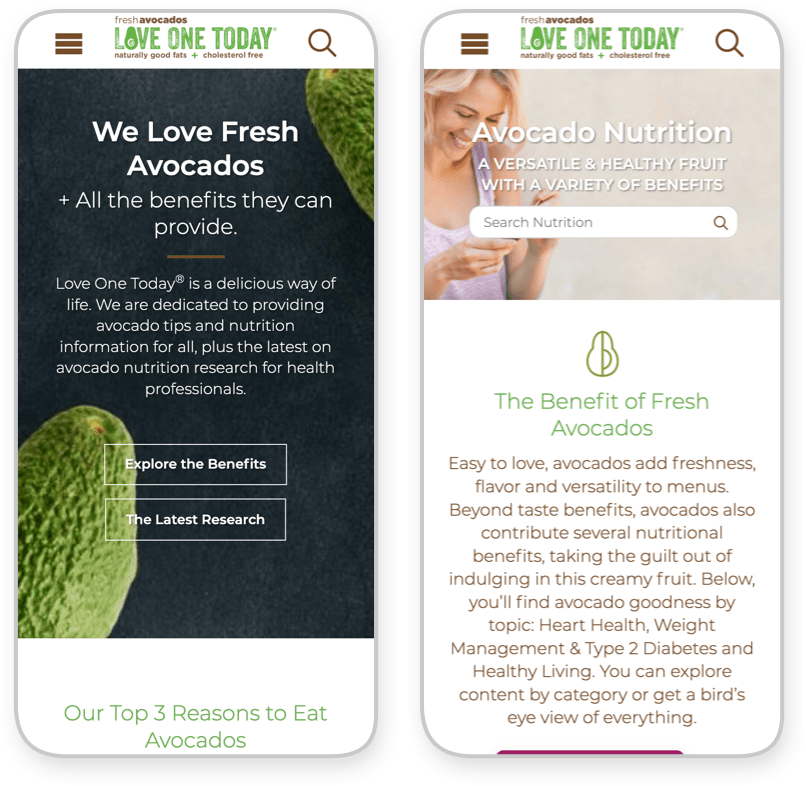 In the end, the website migration and customizations were wildly successful, allowing for each third-party vendor to upload information when they needed it. Additionally, the end-user's overall experience improved exponentially, with cleaner UX design, greater organization of information, and increased accessibility to downloadable PDFs, recipes, and social sharing capabilities. The final product was produced in both English and Spanish.