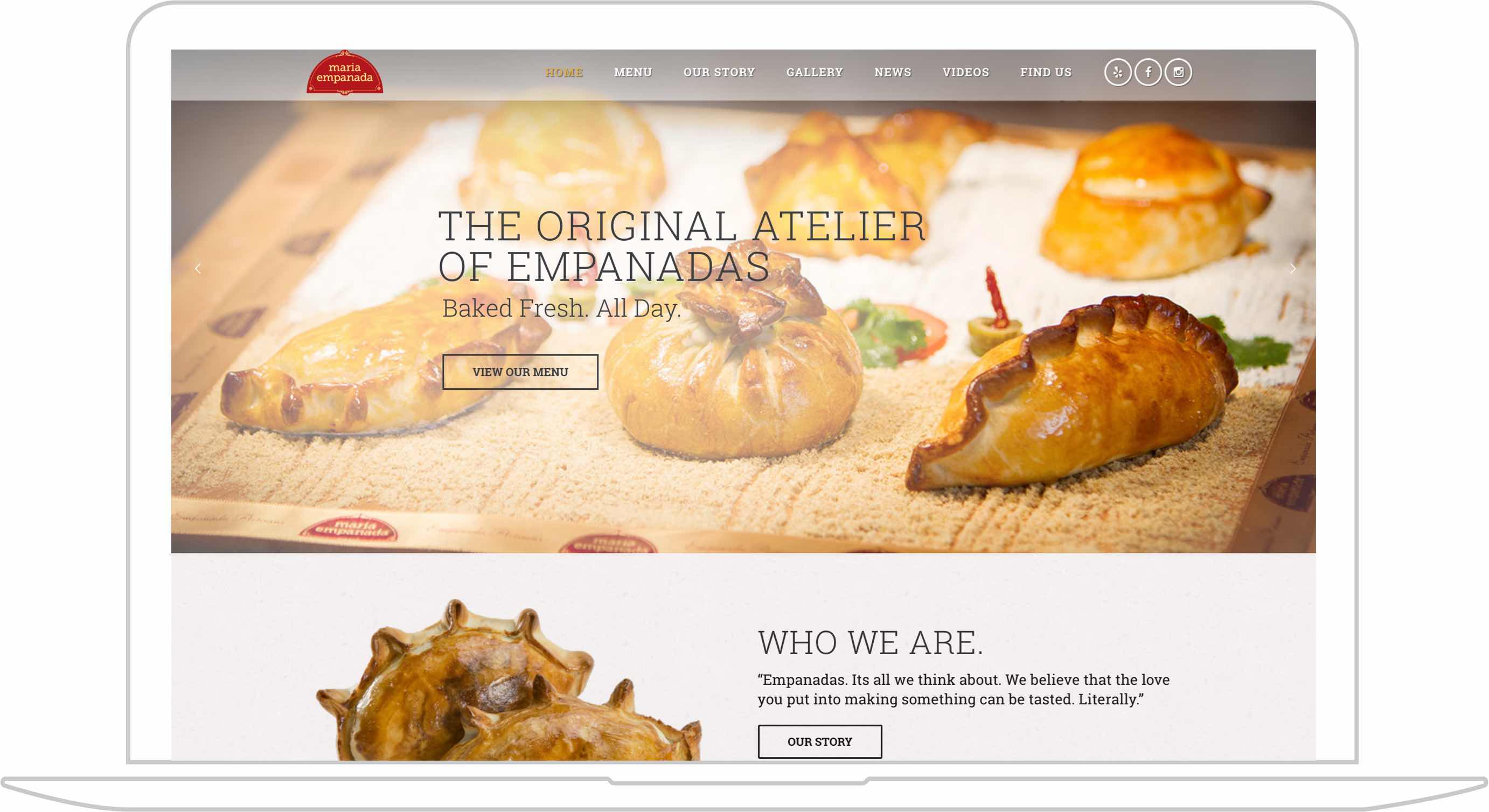 USER INTERFACE & USER EXPERIENCE DESIGN // DEVELOPMENT
Maria Empanada is a local, fast-casual empanada restaurant that exploded in Denver after owner Lorena Cantarovici was named Colorado's Small Business Owner of the Year in 2017. The restaurant now boasts five locations, with another five to come.
OBJECTIVE.
The restaurant was opening its second location in a suburb, many years after its flagship in the center of town, and they needed the new neighborhood to know they'd arrived.
OBSTACLE.
After several years of owning only one location, with no concrete visions of scaling, their website had always been threadbare, with next to no intentional customer experience.
Outcome.
After working to better understand the restaurant's vision for expansion in the future, PlusOne built a website that was easily navigable, providing all the pertinent information that customers needed, to include hours, location, menu items, catering information, news, and reviews.
Being in a completely new neighborhood, known for its business parks, was very different for the owners of Maria Empanada, who had been used to busy local foot traffic at their uptown location.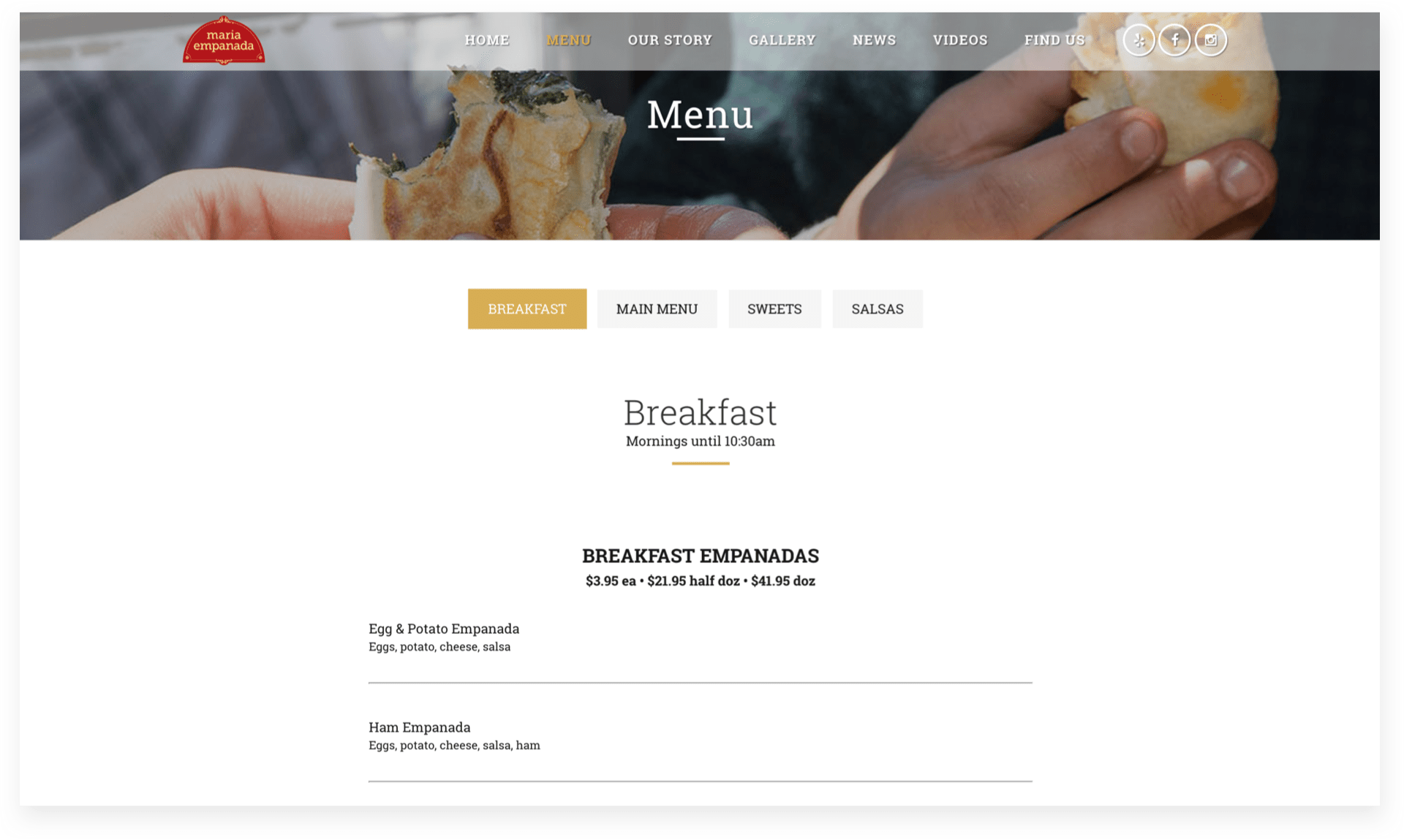 Flanked on either side by well-known coffee and hamburger names, they needed a website that established them as a real restaurant player for breakfast and lunch. The website would need to be clean, professional, easy to navigate, and provide all the information busy professionals need to determine their coffee, meeting, or lunch spot.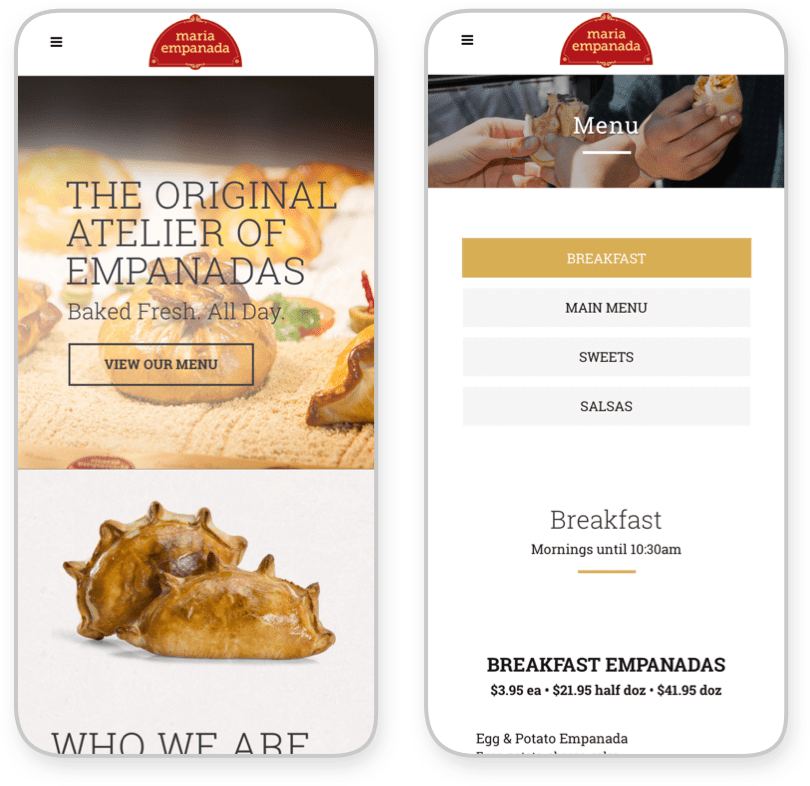 The final website possessed both clarity and professionalism, helping Maria Empanada stand out among the established names in their new area. Customers could learn about what empanada fare was, look at mouth-watering food photos, and know where to place office catering orders. The redesign contributed to the restaurant's eventual VC investment that will establish several new locations in the coming years.