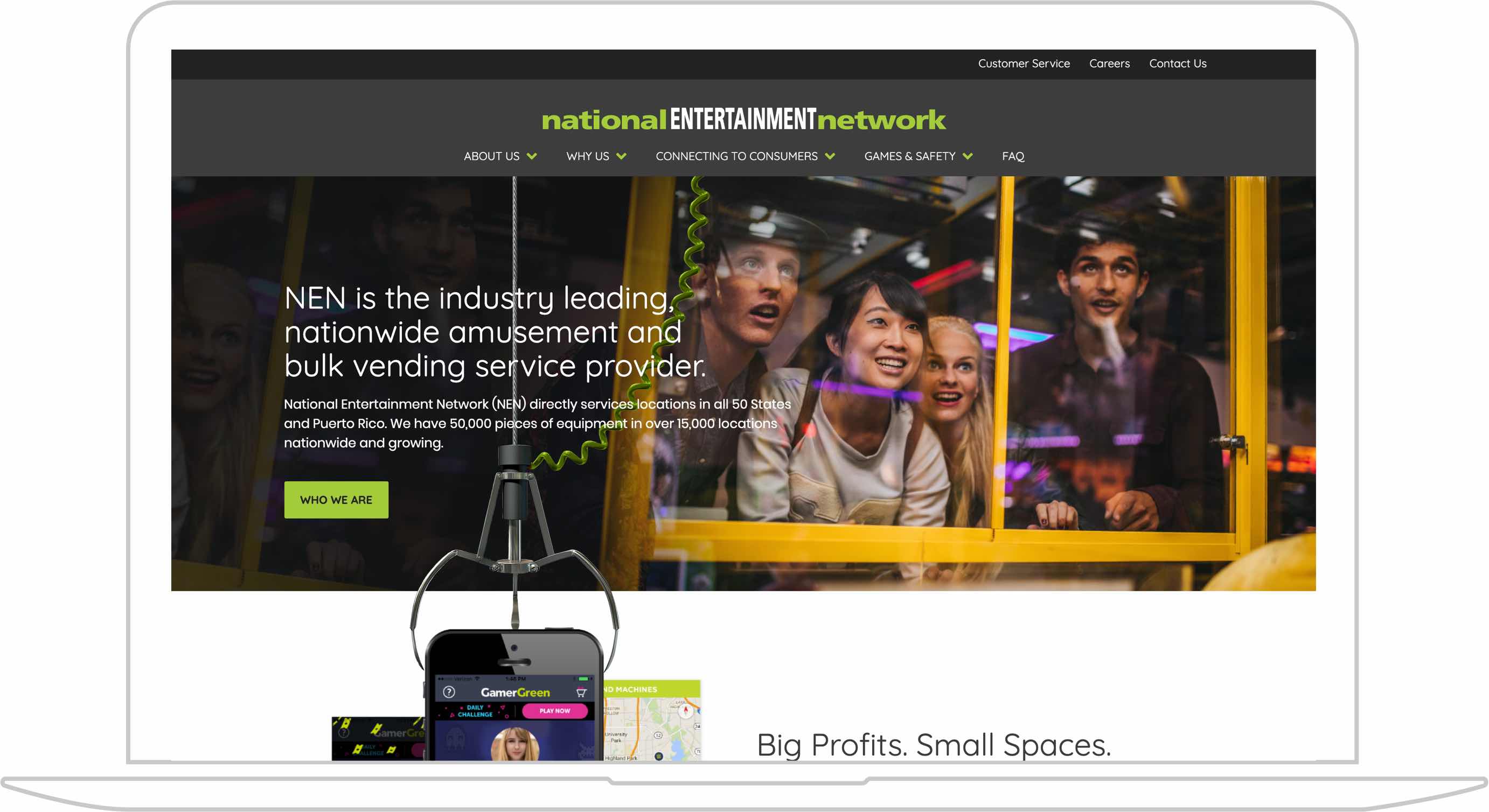 USER INTERFACE & USER EXPERIENCE DESIGN // DEVELOPMENT
National Entertainment Network (NEN) provides "entertainment kiosks" such as coin-operated horses, claw machines, gumball machines, and more in your favorite stores, malls, restaurants, and arcades nationwide.
OBJECTIVE.
With over 50k machines operating in 15k locations nationwide, the entertainment kiosk is certainly not a thing of the past, but National Entertainment Network's website was over 10 years old. It was time for some major updates.
OBSTACLE.
The new website needed to reflect their recently completed brand facelift, and it needed to provide enhanced sales support for all 15k locations hosting their equipment, as well as customized integrations for job postings.
Outcome.
The new website was a hit as far as ease of use both internally and externally while maintaining consistency with new brand guidelines and increasing accessibility for job applicants and support for existing staff.
It had been over a decade since NEN gave their brand a refresh, and the website would need a major overhaul to accompany it. With the new business objectives, came new business needs, and their website would require improved UX for site visitors, to include major improvements to the careers portion of their website.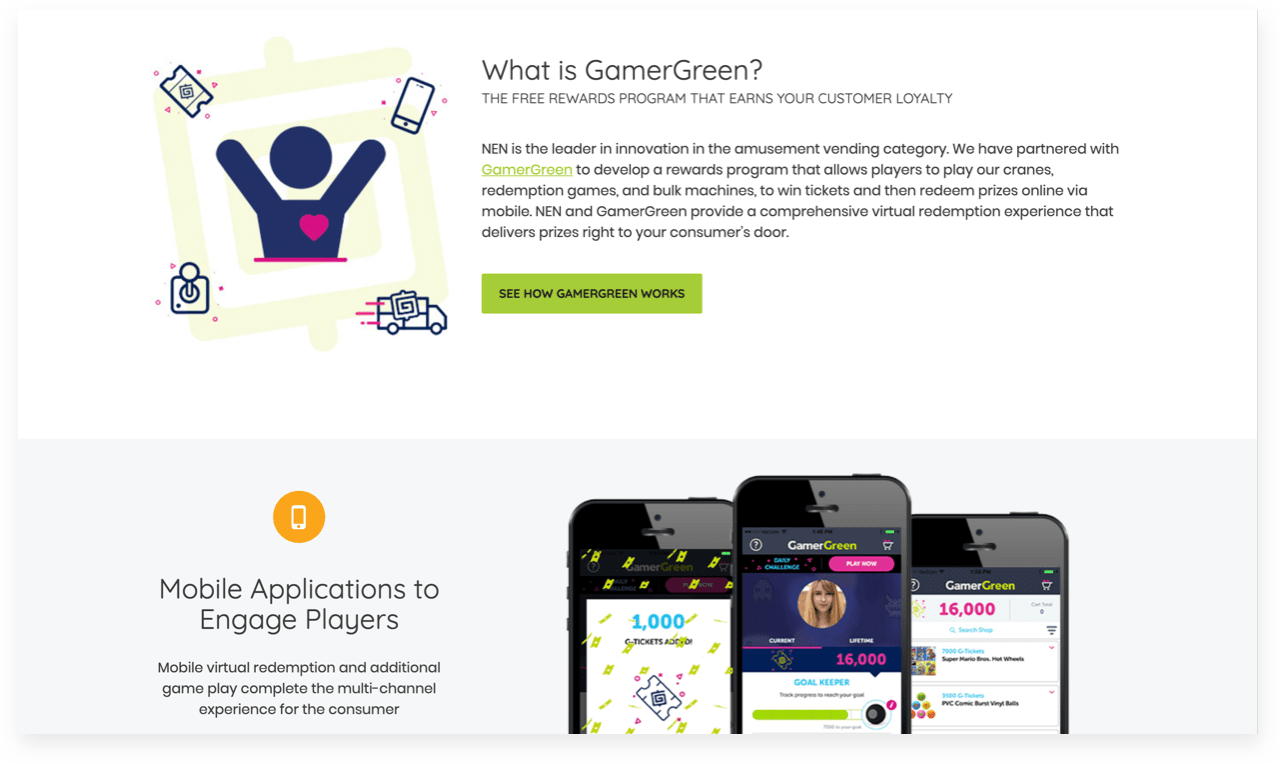 Supporting 50k pieces of equipment at 15k sites across the country was no easy task; as they scaled, they needed their website to do the heavy lifting for them in the way of backend usability and support for their sales and customer service teams, requiring new custom site integrations.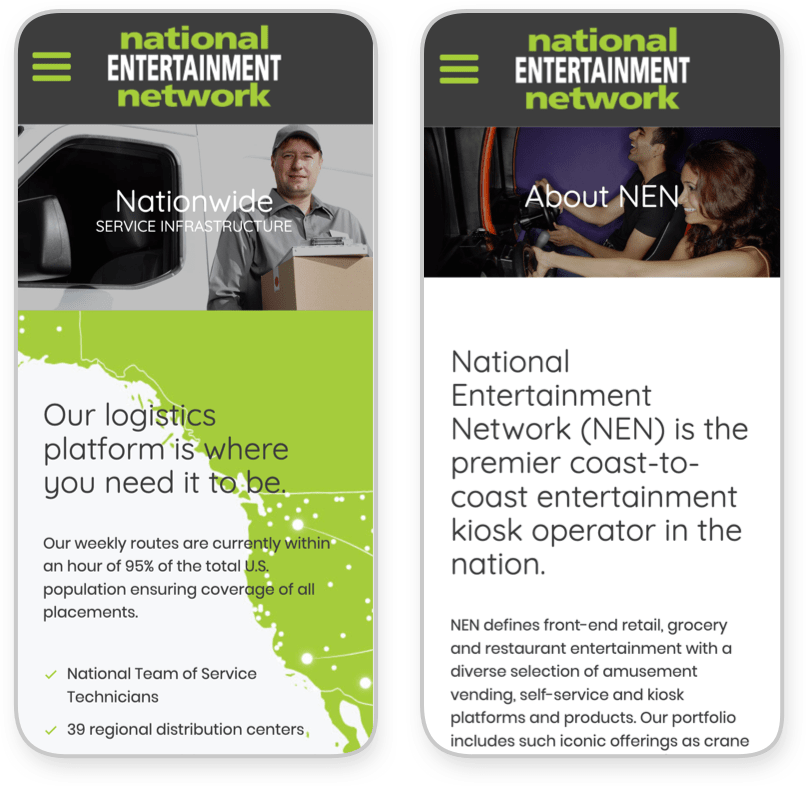 PLUSONE worked side-by-side with NEN on their new brand journey, developing custom XML for their new and improved job postings and careers portion of the site, as well as custom integrations with ZipRecruiter. Unique customizations meant clearer site navigation both for internal teams and external visitors, designed to increase lead opportunities as well as potential hires.